This is the piece I did for Colour Collective's 'warm grey' theme. I don't have any warm grey paint (I do have cool grey though) so I decided to digitally paint over a sketch I had done earlier in the week.
"Prettier musings of high-wrought love and eternal constancy, could never had passed along the streets of Bath, than Anne was sporting with from Camden Place to Westgate Buildings. It was almost enough to spread purification and perfume all the way."
Jane Austen, 'Persuasion'
I was so busy that I only managed to post a small work in progress at the time, but I kept working on it on and off over the next few days. I didn't want to work it up too much, or worry about it too much, but I did want to finish it. I mucked about with drawing bushes a la Eyvind Earle, and generally just enjoyed being rather scribbly with my chalky brush (having spent all week doing tight ink outlining).
Here's the original sketch:
And here's the little wip that I originally posted on Twitter: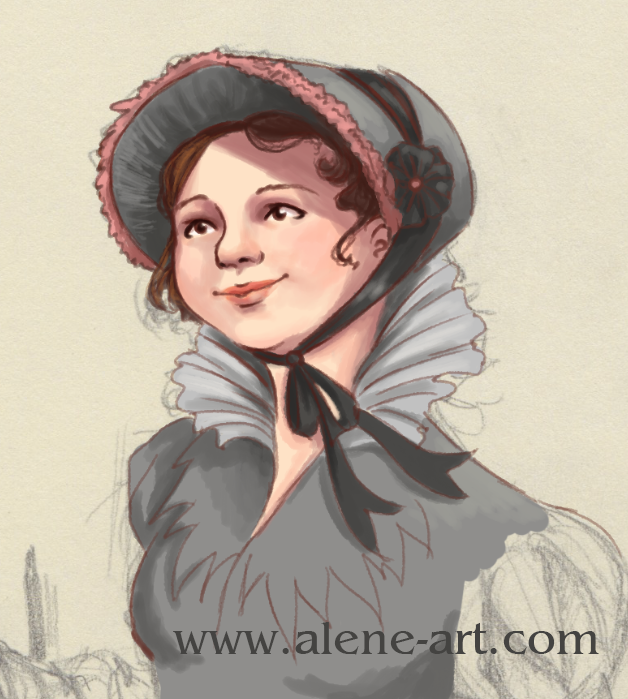 Adobe Photoshop CC 2014 with a Wacom Intuos Pro 5