I've been very busy, but I couldn't pass up the gorgeous Alizarin Crimson that was this week's Colour Collective theme, so I snatched a few hours to do a little picture. I didn't want to do anything complicated, as I was essentially using this as R and R, so I chose to do a little picture of Belle in Jean Cocteau's La Belle et la Bête (1946), which is one of the most gorgeous films ever.
Here's a look at the scene this dress appears in:
The film is black and white, so that leaves colours open to interpretation. I thought this dress would be particularly nice in a deep crimson, rather than the black it appears as on screen.
I did a quick sketch for this little picture while sitting on the couch, and then moved to the computer.
When it came to filling in the skirt, I chose to make it very solid – most of the costumes in this film are very stiff and formal, the fabric doesn't flow and drape much and the actors move very slowly and deliberately, and I thought my roughly-sketched lines looked a little too floaty.
I didn't manage to finish it in time for the Colour Collective deadline, so I had to post a wip. I finished it off the next evening: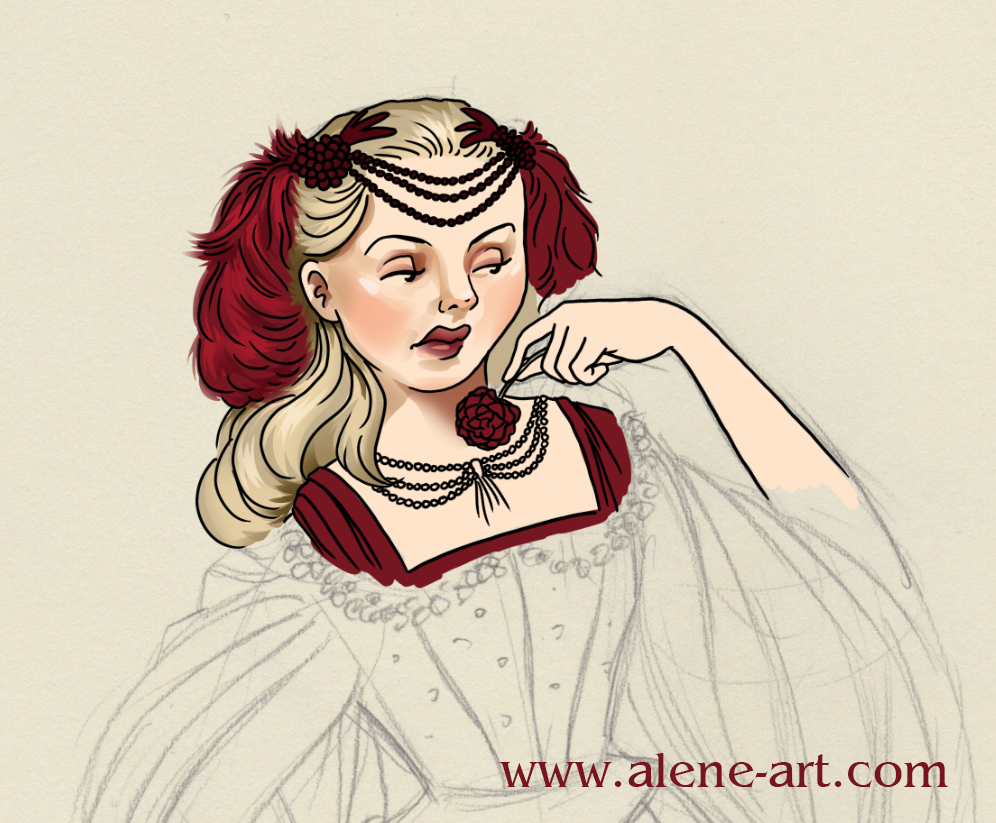 Adobe Photoshop CC with a Wacom Intuos 5.
To colour I used the lasso tool and a big soft-edged brush – rather like gradient shapes in Illustrator, but quicker, as I don't have to fiddle with gradient settings all the time.