I've been having fun sketching some over-the-top historical hair lately. I find hair quite a relaxing and fun thing to draw (providing it doesn't have to be photorealistic, then it's a bit of a pain =P)
Here's what I did tonight, partially because I wanted something fun and mindless to draw while watching tv, and partly because I need to get in a bit of practice with my brush inking before I move on to big projects.
I had a lot of fun doing this! It's based on a photo I found on Pinterest, and have traced back to theaterakademie.de. It looks like it's a renaissance hairstyle created by Trille Hvidfeldt, but I'm relying on google translate here.
I used a Pentel brush pen for the majority of it, with some of the finer shading added with Copic Multiliners, for a more burnished look. It's in a Moleskine Sketchbook.
Here are some other Historical Hair pieces. All of these are warm-up speedpaints done in Photoshop and based loosely on old paintings: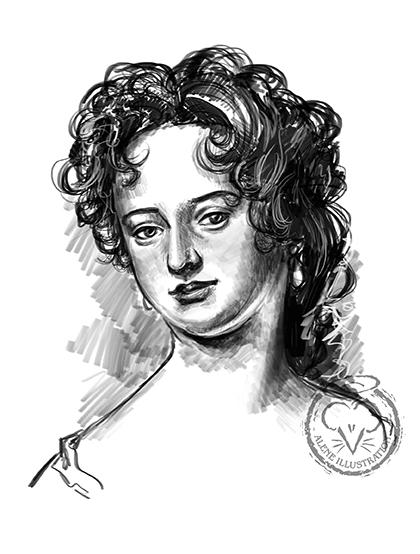 From a painting of Queen Anne when Princess of Denmark by Willem Wissing and Jan van de Vaardt (30 mins in December)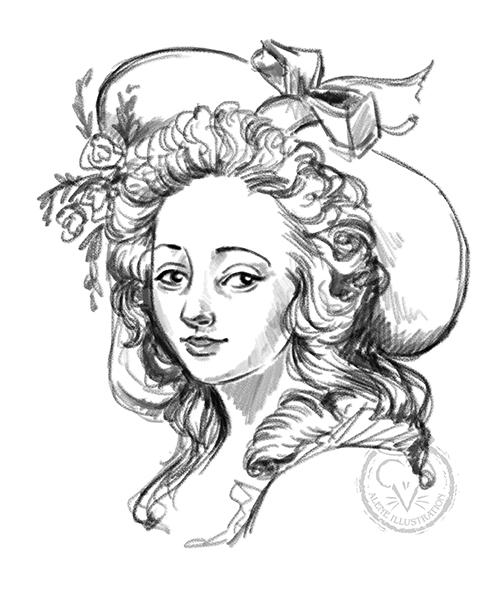 From Henri Pierre Danloux's portrait of Comtesse du Cluzel (20 mins in November)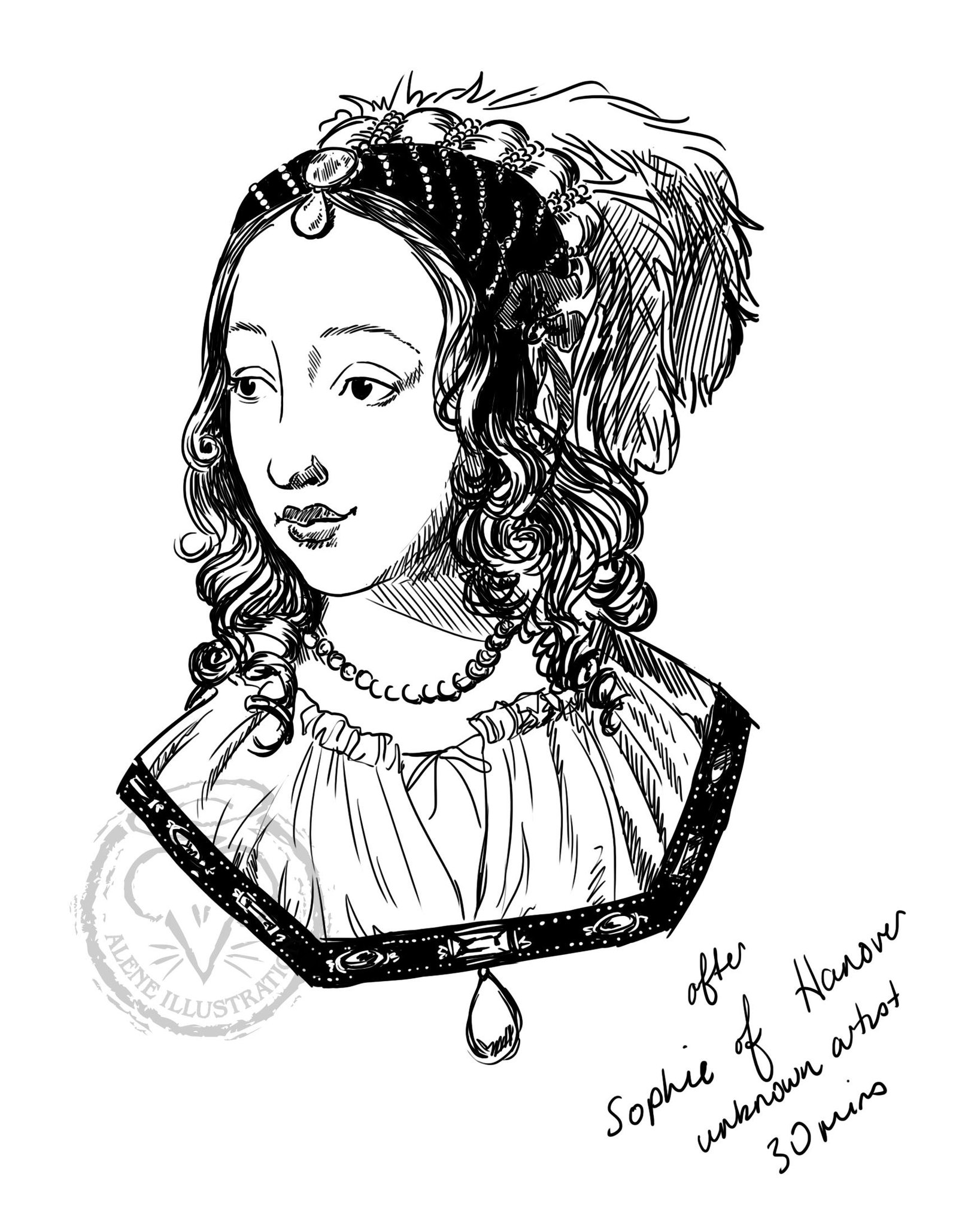 From a portrait of Sophie of Hanover by an unknown artist (30 minutes in October, while I was sick with a sinus infection)