Here's my Colour Collective for last week. The colour, seasonably, was 'Scarlet'. I'd had good feedback on my Myrna pictures at the Expo I attended last week so I thought I'd do some more in that series. I'd been asked if I had any greeting cards of the series, and I thought I should make some up - and some seasonal ones would be a good addition to a range like that!
Here's the image I made for Colour Collective: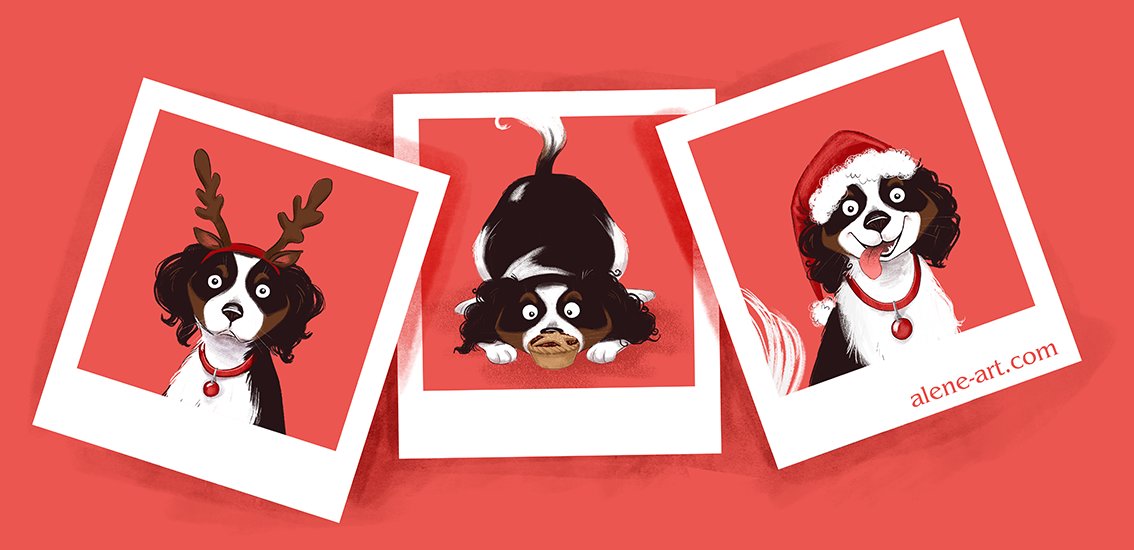 I'd done three full-body pictures, but cropped them down for this piece. I also posted one of the full pieces as a second Colour Collective entry. The other two I plan to use for Illo Advent later in the month (when things get busier, as I know they will, and I don't have time to create something every day. I'm hoping to manage the first 12 Days of Christmas with new pieces, and then switch to a combination of existing pieces and one-off illustrations, rather than a series. I'll blog about my Illo Advent pieces once I'm done. I'd love to add some more Christmas Myrnas, but we'll see how I go).
Here's the full piece of Myrna, unamused, in antlers: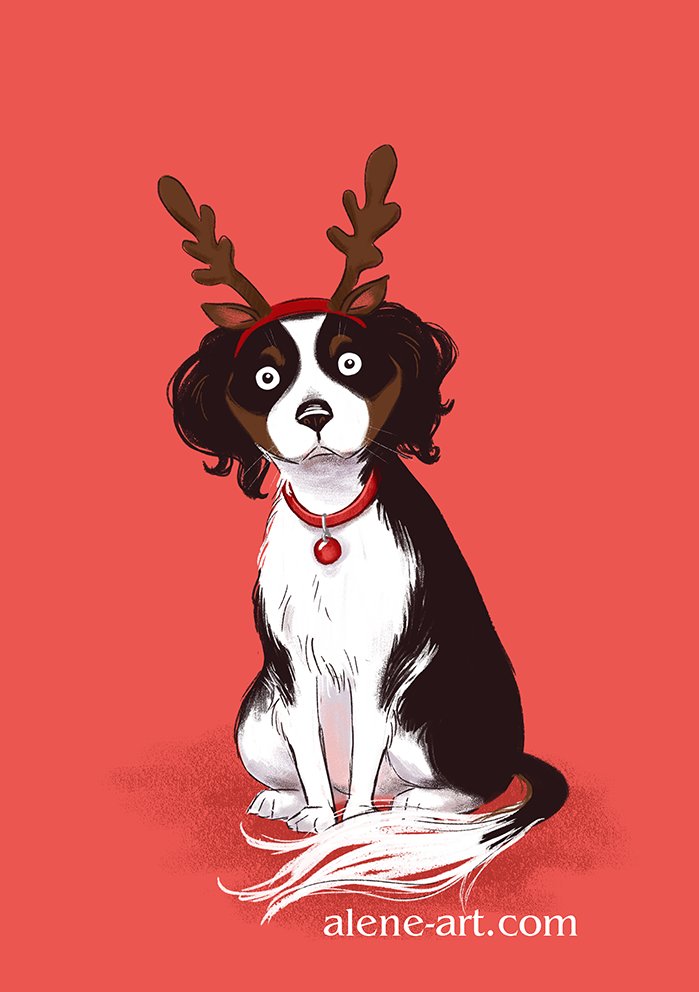 Here's the photo that inspired this piece. It was taken last year, and even bribed with treats off-camera Myrna wasn't too happy about being put in antlers!
I also used one of my Myrnas to create a quick seasonal Twitter header. I realise I should change my header more often (it has been The Princess and the Pea since I set up my account several years ago. Oops!) and thought I should make a start with a Christmassy header (that I will have to change again at the end of the month. Start as you mean to go on, and all that.)

Adobe Photoshop CC 2015 on a Wacom Cintiq Companion 2. I suppose each Myrna took about an hour to an hour and a half to do, with a further half-hour to combine them into the snaps image. They were all created using Kyle Webster's China Marker and Gouache a Go Go brushes (two of my favourites), with the glow from the fairy lights created using his Big Watercolour Texture brush.