For the

Dark Phthalo Green prompt for Colour Collective, I decided to do a design to match our Christmas cards. I used the same background (changing the colour to green), and the same type of angel character, and added a robin helping with a floral wreath (to get in more green). As these match our Christmas cards, I might possibly use it for a thank you card, if I'm not feeling up to creating something new this Christmas (or, perhaps I should say, if I find I have way too much to do to take more than just Christmas Day off!). It needs a bit of a tidy up, of course. My Colour Collectives almost always do!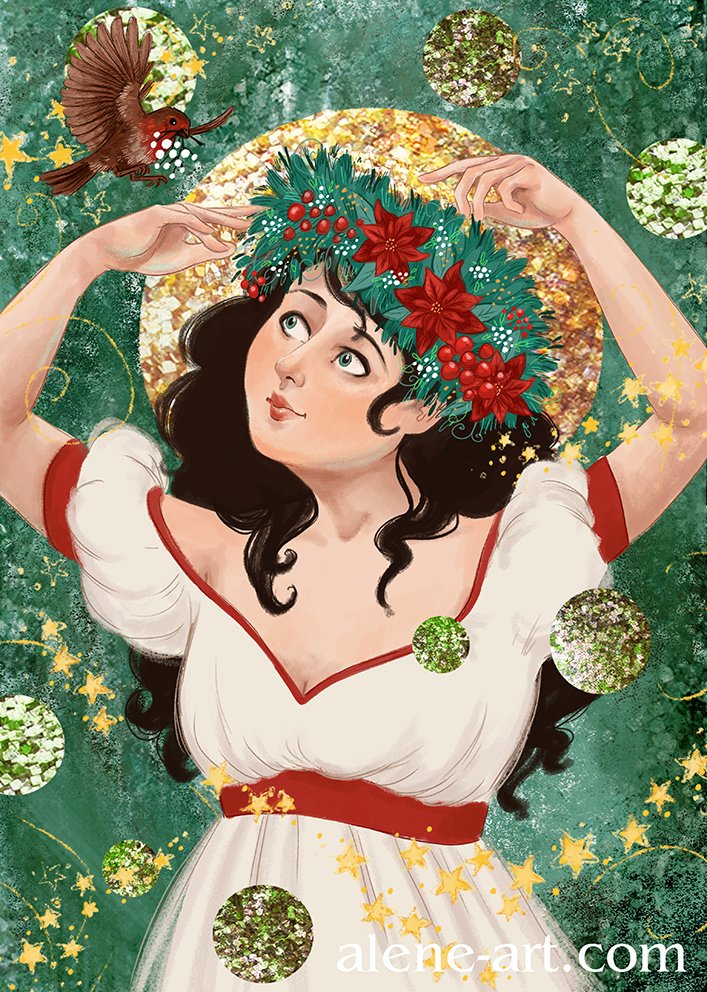 I'd also like to take this opportunity to thank you for reading my blog! This is my 446th post since I started blogging in April 2010. I've come a long way since then. Thank you for being a part of that journey!
Adobe Photoshop CC 2016 on a Wacom Cintiq Companion 2. About 5 hours.